BBC News World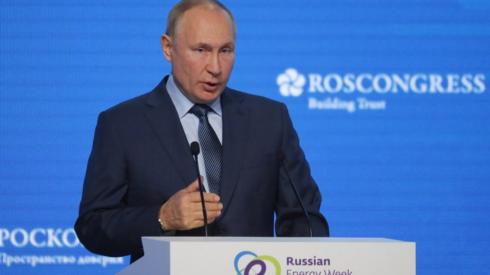 Top Stories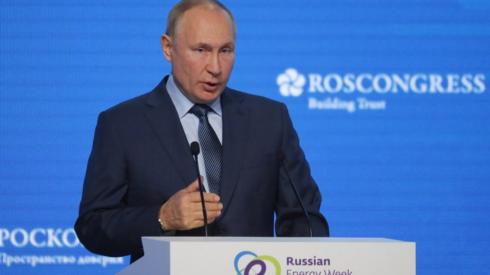 Featured Contents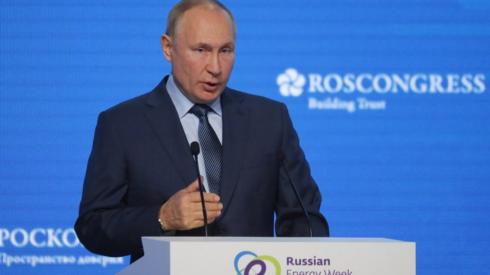 Latest Updates
Zimbabwe opposition leader's convoy attacked

Zimbabwean opposition leader's convoy came under attack on Monday during a tour in the eastern city of Mutare, his Movement for Democratic Change (MDC) party says.

The party blames members of the ruling Zanu PF party for the Monday evening attack. It says they were armed with guns and knives.

But a body of Zanu PF has dismissed the incident as "childish antics".

The opposition party has termed the attack as an attempt on the life of its leader Nelson Chamisa.

It has tweeted a video and pictures of the incident:

End Sars protests: A year on, where does Nigeria stand?

It may not seem like it, but it's 12 months since the "End Sars" demonstrations rocked Nigeria.

Last October, frustration over heavy-handed policing turned to anger when the video of a man allegedly being killed by the notorious Special Anti-Robbery Squad (Sars) went viral.

Tens of thousands of Nigerians took to the streets demanding that the feared police unit be disbanded. The movement became an outlet for many of the younger generations' grievances.

So, where does Nigeria stand now 12 months on?

Well, not in a good place, according to anti-corruption activist Hamzat Lawal.

"Today we still see cases of police brutality, nothing really has changed, things have gotten worse. We're getting close to anarchy".

Hear more about this on Wednesday's edition of Africa Daily.

Subscribe to the show on BBC Sounds or wherever you get your podcasts.

Tigray's capital hit by new airstrike - reports

Image caption: The TPLF tweeted about the airstrike in Mekelle city on Wednesday morning (stock image)

Tigrayan forces say Mekelle, the capital of the war-torn Tigray region in northern Ethiopia, has been hit by airstrike for a second time this week.

Kindeya Gebrehiwot, a member of the Tigray People's Liberation Front (TPLF)'s central committee, tweeted about the airstrike being carried out in the city around 10:20 local time (7:20GMT).

Residents have also confirmed the attack.

The federal government has not said anything about the reported attack.

The Ethiopian air force carried out two airstrikes on Monday, saying it targeted communication infrastructure used by the TPLF.

The UN said three children were killed in Monday's air raid.

There are reports of a intensive renewed fight between Tigray forces and Ethiopian army and its allies.

Ethiopian troops sent to Tigray war front - witnesses

Image caption: Troops advancing to the front line are said to be accompanied by government-allied militias

Ethiopian government soldiers are being sent towards the front line of the conflict with Tigrayan insurgents, witnesses in northern Ethiopia have told the BBC.

A journalist from America's NPR radio station in the town of Kombolcha, said the troops were accompanied by government-allied militias equipped with improvised weapons including machetes, axes and hoes.

They said they feared being killed by the Tigrayans if they failed to halt their advance.

The BBC cannot independently verify the account.

Kombolcha is also filled with desperate people fleeing Tigrayan-held areas, in some of which the UN says famine-like conditions have developed because of a government blockade.

A Tigrayan spokesman said the rebels were advancing to push back the enemy, but said they were still far from Kombolcha.

No end to Libya strife 10 years after Gaddafi's killing

Rana Jawad

BBC North Africa correspondent

It is 10 years since the Libyan leader, Muammar Gaddafi, was killed by rebels during an armed revolt.

In the unrest which has beset the country since his downfall, Libya has staged two parliamentary elections, the second of which in 2014 left the country split, with rival centres of power in Benghazi in the East and Tripoli in the West.

Libya is expected to hold more elections in December, though few believe they will go ahead.

Libyans do not publicly mark the day of Colonel Gaddafi's death. His violent killing at the hands of rebels who captured him as he tried to flee was a sign of what was to come.

Wars fuelled by competing powers inside and outside Libya tore the land and its people apart.

Though there are many Libyans who continue to strive for the stability and freedoms they hoped would come 10 years ago with the overthrow of a dictator, there are many today who are nostalgic for what they now see as an era of security and peace under Gaddafi's harsh rule.

More on this topic:

EU calls on Tunisian president to reopen parliament

Image caption: President Kais Saied suspended the government in July

The European Union has called on Tunisian President Kais Saied to restore democratic order in the country and reopen parliament.

EU foreign policy chief Joseph Borrell told EU lawmakers during a parliamentary session that the Tunisian parliament "cannot stay closed indefinitely".

Mr Borrell urged the Tunisian president to set a clear timetable for the reopening of parliament.

"It is crucial for the future of the country and for its domestic and international credibility that the president and the Tunisian authorities at all levels fully restore the constitutional and institutional order, including the activities of the parliament," he said.

Mr Saied suspended parliament in July and fired the prime minister in what his opponents said was a coup. He however enjoys the support of many Tunisians.

Last week, Prime Minister Najla Bouden, whom Mr Saied appointed last month, announced a new cabinet – which has 10 women including the prime minister.

Fugitive Ghana musician Shatta Wale turns himself in

Copyright: TWITTER/@SHATTAWALEGH

A popular Ghanaian artist who said he had gone on the run over fears of his safety has turned himself in, police say.

Two other people have also been arrested for "spreading false information" over an alleged gun attack on Shatta Wale.

"He has been arrested to assist the police in investigations for his alleged involvement in the creation and circulation of information intended to cause fear and panic," police said on the musician's arrest.

Police announced the arrests on Tuesday hours after the musician had himself posted a statement on Facebook saying his "life is in danger".

Shatta Wale, whose real name is Charles Nii Armah Mensah, had linked his going "on the run" to what he called a "false prophet".

A Ghanaian pastor last month appeared to make a prophecy on a local radio station that Shatta Wale would be killed, according to news site GhanaWeb.

The musician's collaboration with Beyoncé on her Lion King album expanded his fan base in Africa and in diaspora communities around the world.

Gunmen kill traditional kings in south-east Nigeria

Chris Ewokor

BBC News, Abuja

Gunmen have shot dead two traditional rulers in Njaba local government area in Nigeria's Imo state, police say.

Up to 20 local kings from different communities in the area were in a meeting on Tuesday when gunmen invaded the venue and started shooting sporadically.

Some other traditional rulers sustained gunshot wounds and were rushed to nearby hospitals for treatment.

The state governor, Hope Uzodinma, has condemned the killings.

He said the government was on top of the situation and promised that the attackers would be brought to justice.

It is the latest in a series of attacks blamed on criminal gangs operating in the region.

Separatist groups agitating for a breakaway Biafra state have been active in the area.

Last Sunday, gunmen attacked a police post in neighbouring Ebonyi State, killing a police officer and burning two patrol vehicles.

By Frankie McCamley

BBC London

Campaigners against the proposed assisted dying law change are worried about vulnerable patients.

By Jayne Morgan

BBC Wales Investigates

Egypt swears in nearly 100 women judges in a first

Image caption: The women judges were sworn in before the council's chief judge on Tuesday

Egypt has appointed 98 women as judges in one of the country's main judicial bodies – the State Council.

The judges were sworn in before the council's chief judge in an event in the capital Cairo on Tuesday.

It comes months after President Abdul Fattah al-Sisi called for women to join the country's two main judicial bodies - the council and the Public Prosecution.

Since its inception in 1946, the State Council has been exclusively male and until now actively rejected female applicants.

In past years, women have opposed the decisions of the council, arguing that they were discriminated against.