BBC News Middle East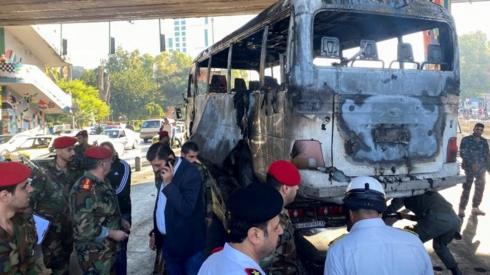 Top Stories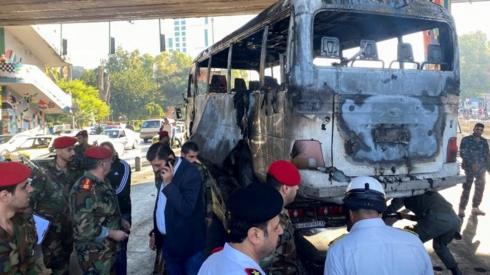 Featured Contents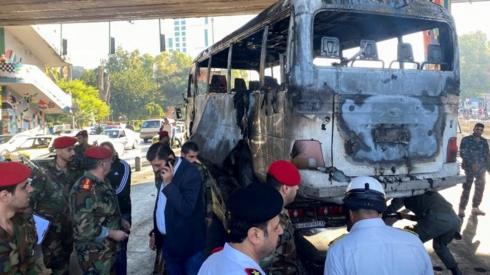 Latest Updates
No end to Libya strife 10 years after Gaddafi's killing

Rana Jawad

BBC North Africa correspondent

It is 10 years since the Libyan leader, Muammar Gaddafi, was killed by rebels during an armed revolt.

In the unrest which has beset the country since his downfall, Libya has staged two parliamentary elections, the second of which in 2014 left the country split, with rival centres of power in Benghazi in the East and Tripoli in the West.

Libya is expected to hold more elections in December, though few believe they will go ahead.

Libyans do not publicly mark the day of Colonel Gaddafi's death. His violent killing at the hands of rebels who captured him as he tried to flee was a sign of what was to come.

Wars fuelled by competing powers inside and outside Libya tore the land and its people apart.

Though there are many Libyans who continue to strive for the stability and freedoms they hoped would come 10 years ago with the overthrow of a dictator, there are many today who are nostalgic for what they now see as an era of security and peace under Gaddafi's harsh rule.

More on this topic:

EU calls on Tunisian president to reopen parliament

Image caption: President Kais Saied suspended the government in July

The European Union has called on Tunisian President Kais Saied to restore democratic order in the country and reopen parliament.

EU foreign policy chief Joseph Borrell told EU lawmakers during a parliamentary session that the Tunisian parliament "cannot stay closed indefinitely".

Mr Borrell urged the Tunisian president to set a clear timetable for the reopening of parliament.

"It is crucial for the future of the country and for its domestic and international credibility that the president and the Tunisian authorities at all levels fully restore the constitutional and institutional order, including the activities of the parliament," he said.

Mr Saied suspended parliament in July and fired the prime minister in what his opponents said was a coup. He however enjoys the support of many Tunisians.

Last week, Prime Minister Najla Bouden, whom Mr Saied appointed last month, announced a new cabinet – which has 10 women including the prime minister.

Egypt swears in nearly 100 women judges in a first

Image caption: The women judges were sworn in before the council's chief judge on Tuesday

Egypt has appointed 98 women as judges in one of the country's main judicial bodies – the State Council.

The judges were sworn in before the council's chief judge in an event in the capital Cairo on Tuesday.

It comes months after President Abdul Fattah al-Sisi called for women to join the country's two main judicial bodies - the council and the Public Prosecution.

Since its inception in 1946, the State Council has been exclusively male and until now actively rejected female applicants.

In past years, women have opposed the decisions of the council, arguing that they were discriminated against.

The giant puppet of a nine-year-old Syrian refugee arrived in Folkestone, on the south coast of the UK.

In Baghdad, Sergeant Saa'd has to brave increasingly extreme conditions to keep the city moving.

By Daniel Kraemer

BBC News

Egypt to bar unvaccinated civil servants from work

Image caption: Egypt has administered about 30m Covid vaccine doses

Egypt will bar unvaccinated public service workers from entering government buildings from mid-next month.

A cabinet notice on Sunday said workers would have to be vaccinated or take a weekly Covid test to be allowed into government buildings from 15 November.

The cabinet also allowed the opening up of bathrooms in mosques from Wednesday. The bathrooms were closed in March last year as part of measures to contain the spread of coronavirus.

The government has also allocated a billion Egyptian pounds ($64m; £47m) to address the pandemic.

Egypt has administered more than 30 million vaccine doses out of a population of over 100 million people, according to data from its health ministry.

Hundreds of people stripped naked by the Dead Sea in Israel to highlight environmental changes.

Around 51,000 children in Iran have lost a parent to Covid, according to officials.