Twenty years on, the quirky romantic comedy is as iconic and timely as ever. Hannah Strong explores the film's unique appeal, and why its moments of magic are so right for now.
T
Twenty years ago, a petite heroine from the Montmartre district of Paris took the world by storm. Amélie Poulain, the title character of Jean-Pierre Jeunet's fourth feature film, is a waitress with a big imagination, who finds herself drawn to simple pleasures in life, such as taking in a film on a Friday night or cracking the surface of a crème brûlée with a spoon. Yet she often feels isolated, and having had a lonely childhood, seeks out connection with those around her. 
More like this:
-        Is this Spain's greatest director?
-        A blockbuster set to change the world
-        Films showing the reality of marriage
Jeunet's unconventional romantic comedy sees Amélie – played wonderfully by Audrey Tautou – encounter a series of fellow oddballs, and provides glimpses into the curious lives of others while celebrating the unique charm of France's capital city. It's no wonder that the film captured the hearts of audiences upon release, but two decades later its rich legacy continues, having inspired a musical, and even the name of a newly-discovered species of frog. Just what is it that makes Amélie – or to give the film its proper title, The Fabulous Destiny of Amélie Poulain – so fabulous, after all this time?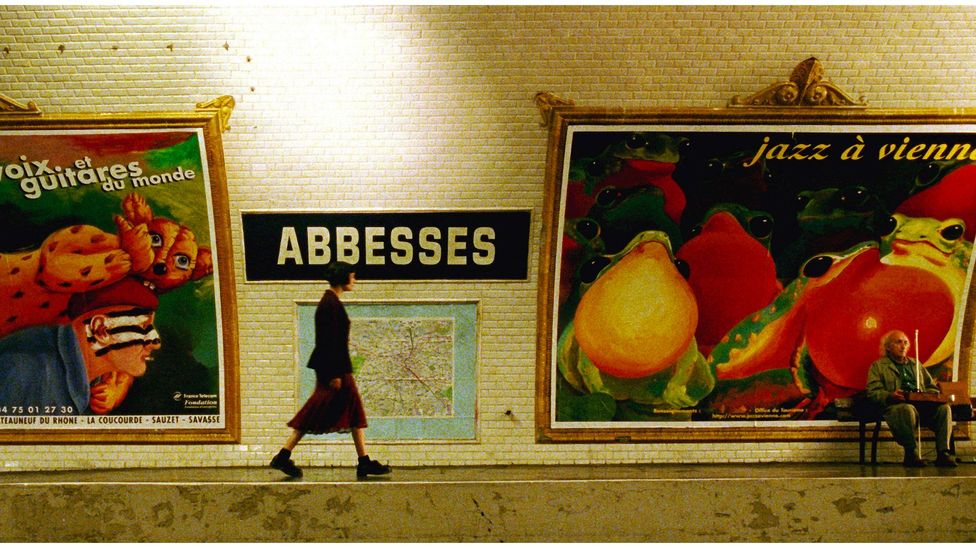 With its quirky sets and locations, the unconventional romantic comedy celebrates the charm of Paris (Credit: Alamy)
Jean-Pierre Jeunet had already achieved some success before he came to work on Amélie. His 1991 debut Delicatessen, co-directed with Marc Caro – about a dystopia where a butcher feeds humans to the local tenants – had achieved cult status, and his 1995 sci-fi fantasy The City of Lost Children (starring Ron Perlman) played at the Cannes Film Festival. Unfortunately, his first foray into Hollywood – directing Alien Resurrection, the fourth instalment in the popular franchise – had been less well-received. Returning to his native language, he initially intended for the role of Amélie Poulain to go to the British actress Emily Watson, but her French was not strong enough, and prior commitments filming Robert Altman's Gosford Park meant Jeunet had to recast the role.   
This is not Paris in reality; this is the city of dreamers, a heightened reality in which the potential for magic lingers down every boulevard
Audrey Tautou was the first actress he auditioned, having previously noticed her on the poster for French romantic comedy Venus Beauty Institute. She won the titular role, and it's hard to imagine anyone else playing Amélie with such vibrancy and care. Despite her delicate appearance, Amélie is a spirited and mischievous young woman, who thinks nothing of causing a little havoc in order to shake others out of their complacency. After a chance discovery, she vows to devote her life to making others happy, but this seems like a distraction to compensate for her own loneliness. Having lost her mother at a young age and unable to cope with her father's reclusive tendencies, she seeks connection and experiences in the world around her, which manifests itself in becoming an expert problem-solver.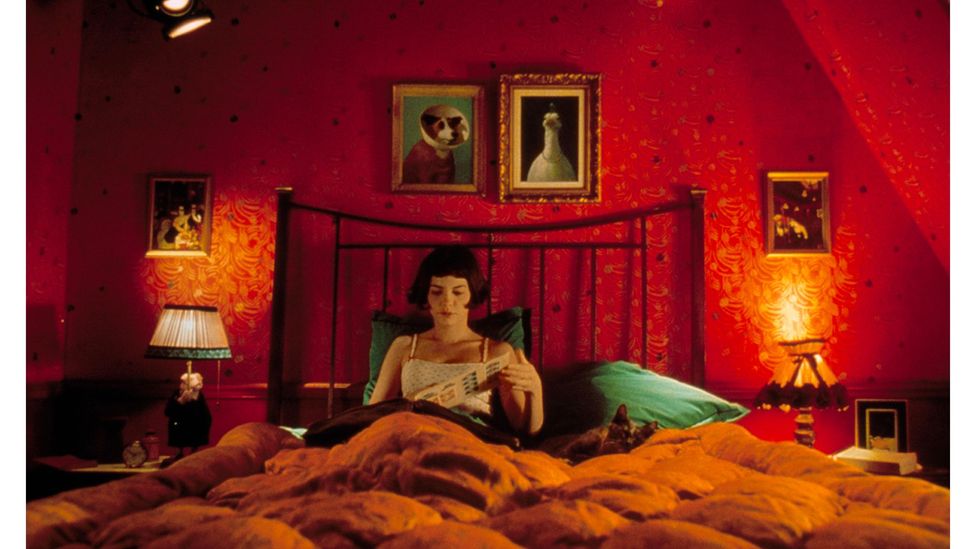 The rich, saturated colours used in post-production give the film a hyper-real, fantastical quality (Credit: Alamy)
We follow Amélie on her adventures around Paris with pleasure; Bruno Delbonnel's vivid cinematography presents the city as beautiful but unmistakably lively, a fairground ride in constant motion. Shots of the city resemble the French capital as seen on postcards, while the unmistakable rich reds and yellows of the film's colour palette were heightened in post-production to reflect Amélie's joie de vivre. 
This feeling of romance and everyday magic is underscored by the instrumental compositions of Yann Tiersen, which Jeunet employs to great effect to highlight Amélie's capricious moods. This is not Paris in reality; this is the city of dreamers, a heightened reality in which the potential for magic lingers down every boulevard and in every metro station. While the world is often a harsh place, Jeunet and his creative team dare to imagine a kinder, gentler reality, where the dreamers and artists of the world aren't yet jaded by external forces.
Yet when home alone in her apartment, Amélie's world seems quieter; her loneliness more apparent. This recognisable sense of isolation will be familiar to anyone who has spent time living in a city, surrounded by people yet unable to forge relationships. It feels even more poignant in light of the global pandemic, which has forced people inside their homes for over a year, keeping families and friends apart and robbing so many of the joy of human connection.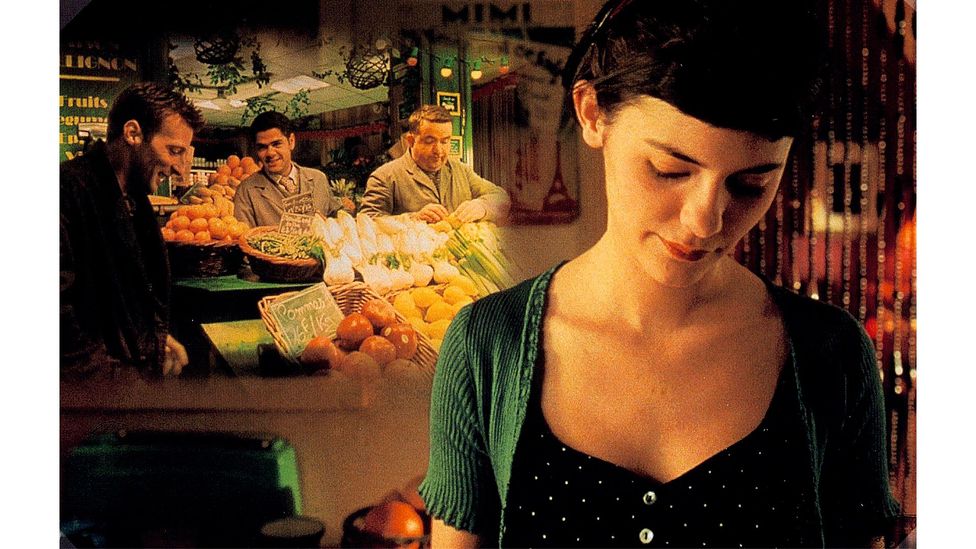 Audrey Tautou's chic appearance and the whimsically-styled sets have contributed to the film's iconic status (Credit: Alamy)
Audrey Brisson, who plays the lead role in Amélie: The Musical at London's Criterion Theatre, feels this is one of the major reasons the story of Amélie continues to connect with audiences. "We've all experienced a whole year of lockdown, and suddenly the idea of not connecting with anyone and feeling alone is even more poignant," she tells BBC Culture. "Amélie is a story about characters who suffer from not being able to connect with one another, learning how to push their boundaries and form those bonds."
City of dreamers
The musical version of Amélie first premiered in 2015, with music by Daniel Messé, lyrics by Daniel Messé and Nathan Tysen and a book by Craig Lucas. The show received a lukewarm reception when it opened on Broadway in 2017, but following heavy changes a new version, directed by Michael Fentimen, opened in London's West End in 2019. The transformed production received plenty of positive reviews, and was nominated for three Laurence Olivier Awards and a Grammy. 
I fully credit Amélie with introducing me to French cinema, as it did countless others
Following the reopening of theatres in May 2021, Amélie transferred to the Criterion Theatre, where it was one of the first productions to resume following the pandemic, and continues to draw spectators keen to indulge in a little Parisian magic on the streets of London. Featuring no music from the film, and puppetry to recreate Amélie's childhood, it's an imaginative take on Jeunet's source material. The filmmaker, though, has distanced himself from the musical.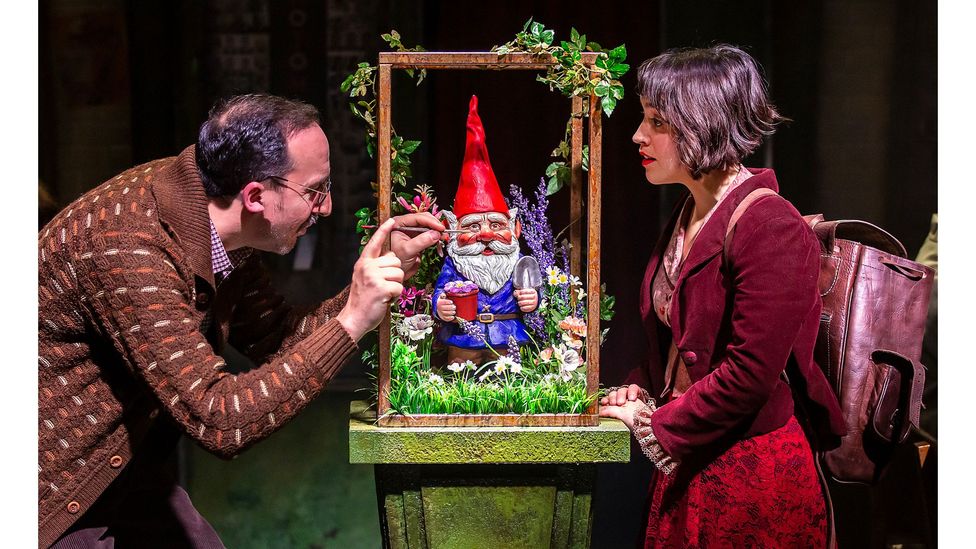 In Amélie: The Musical, which is showing in London's West End, the lead role is played by Audrey Brisson (Credit: Pamela Raith Photography)
Even if Jeunet disapproves of the Broadway version of his film, it's clear that the story of Amélie continues to resonate with audiences. When the film was released in the US in November 2001, its unprecedented success was partially credited to audiences seeking escapism in light of the horrors of the 11 September attacks two months earlier, but as the film racked up a global box-office return of $174.2 million (£126 million) on its modest $10 million budget, it became obvious people around the world were falling in love with Amélie, and for a while it held the title of the third highest grossing foreign-language film worldwide, behind Crouching Tiger, Hidden Dragon and Life Is Beautiful.
It's a fantasy that invites viewers to pause amid our everyday lives to find moments of quiet magic
The US TV writer and producer Bryan Fuller's 2007 show Pushing Daisies was inspired directly by Amélie. US network ABC was looking for a programme with a similar sense of whimsy and sparkle, and Fuller delivered an offbeat romance about a baker with the power to bring dead people back to life. Amélie just happens to be Fuller's favourite film: "All the things I love are represented in that movie. It's a movie that will make me cry based on kindness as opposed to sadness," he told the New York Times.
Of course, there are those who haven't fallen for Amélie's charms. Writing for LA Weekly, Manohla Dargis called the film "a frenetic bore that insists on its audience's adoration while making no demands upon their intelligence", while Phil Hoad's anniversary piece for The Guardian in 2011 stated: "I still find Audrey Tautou's boulevard busybody simpering to the point of psychosis." But Amélie would likely not take their words to heart – or perhaps cause a little light carnage by way of revenge, as she does upon the bullying greengrocer who harangues his meek assistant. 
Certainly the film had a marked impact upon the neighbourhood in which it is set. Café des 2 Moulins, at the intersection of Rue Lepic and Rue Cauchois in Montmartre, became a popular destination for tourists and fans of the film, with locals capitalising on the new-found attention. I visited it myself as a teenager obsessed with the film, aiming to emulate Audrey Tautou's chic appearance with my floral blouses and blunt-cut fringe. My sartorial success was minimal, but I fully credit Amélie with introducing me to French cinema, as it did countless others.
The Café des 2 Moulins in Montmartre has become a popular destination for fans of the film (Credit: Alamy)
In an amusing twist, Amélie was rejected when it was submitted to the Cannes Film Festival, with Jeunet reporting that programmer Gilles Jacob called the film "uninteresting". In July of this year, Amélie finally did play at Cannes, in a special anniversary screening on the beach. Hundreds of fans – including myself – turned out to watch the film under the stars, in a setting that felt as romantic as the story itself.
So the Paris of Amélie might be a fantasy, but it's a beautiful one all the same; one that invites viewers to pause amid the hustle and bustle of our everyday lives to find moments of quiet magic. Although the reality of these moments is often mundane (Amélie chases the mystery of a man she keeps seeing in photobooths, only to discover he's a repair technician) that doesn't make them any less worthwhile, particularly in light of the period of prolonged isolation from which we are still slowly emerging. For Audrey Brisson, Amélie continues to play a part in her life even beyond the stage. "I was on the phone waiting to speak to my bank the other day," she recalls. "The hold music they were using was the Amélie soundtrack." There we have it: proof the magic of Amélie Poulain continues to work in mysterious ways.
Love film and TV? Join BBC Culture Film and TV Club on Facebook, a community for cinephiles all over the world.
If you would like to comment on this story or anything else you have seen on BBC Culture, head over to our Facebook page or message us on Twitter.
And if you liked this story, sign up for the weekly bbc.com features newsletter, called The Essential List. A handpicked selection of stories from BBC Future, Culture, Worklife and Travel, delivered to your inbox every Friday.