It became fashionable to mock The English Patient but, 25 years on, we need it more than ever. Anna Smith re-visits the film in all its lavish, sweeping glory.
E
Every now and then, a film comes along that sweeps audiences off their feet with its swooning romance, incredible historical setting and swelling score. It happened in 1939 with Gone with the Wind, in 1965 with Doctor Zhivago, and in 1996, with The English Patient. Film critics awarded it five stars, enraptured by the story of the badly scarred hero (Ralph Fiennes) recalling his passionate affair with Katharine (Kristin Scott Thomas) while being tended to by nurse Hana (Juliette Binoche) –  herself enjoying a romance with Kip (Naveen Andrews). The setting was a decoratively dilapidated monastery in the Italian countryside, and the flashbacks took place in the Sahara during World War Two: dramatic both visually and thematically. Like many a romantic epic, it was based on a best-selling novel – by Michael Ondaatje – and it also had a prestige director, Anthony Minghella, whose star was on the rise.
More like this:
-          Amélie – the most stylish film ever made?
-          Is this Spain's greatest film director?
-          The most baffling film ever made
Critic and programmer Geoff Andrew remembers reviewing the film for Time Out when it first came out. "I was not alone in being highly impressed – and deeply moved – by the film at the press screening. Its sense of scale –  chronological, geographical and emotional – suggested that Minghella had moved up several notches as a director, and that the film would endure as a breakthrough achievement." Andrew's review praised the film as, "a rich, complex, entrancing piece of work", while Jay Carr at Boston Globe claimed that it "out-Zhivagos Doctor Zhivago". Rita Kempley in The Washington Post called it "completely intoxicating" while the BBC's Ali Barclay declared it, "A must-see film for all lovers of cinema on a grand and sweeping scale".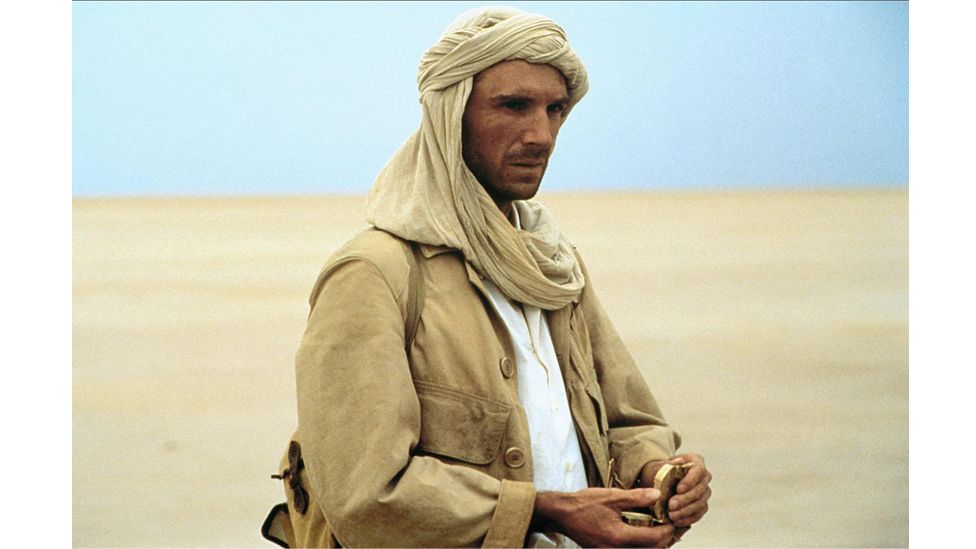 Although The English Patient was initially well received, and won nine Oscars, there was then a backlash against it (Credit: Alamy)
Audiences agreed: it was a box-office success worldwide, and was nominated for 12 Oscars, nine of which it would go on to win, including best picture and best director. And yet, after a few months of acclaim, it became fashionable to mock Anthony Minghella's lavish period drama.
Why? An episode of Seinfeld in 1997 played a part. Actually called The English Patient, episode 17 of series 8 saw Elaine (Julia Louis-Dreyfus) declaring her hatred for the film, exasperated by a sea of praise and even losing her boyfriend, who couldn't bear to be with someone who didn't like The English Patient. "Those sex scenes, please…" Elaine mocked. "Give me something I can use!" It was, and still is, very funny – partly because the film seemed so incredibly popular and untouchable. "At that time, it was being touted as this 'perfect movie', and everyone had to go see it," episode writer Steven Koren told Vanity Fair, 20 years later. "And I just remember going, 'I have to go?'… It was, like, suffocating. But in the end, I think it was a pretty good movie."
The drive for more complex films about women may have edged the genre out
Film journalist Wendy Mitchell points to The English Patient being perceived as "highbrow", so an easy target for the cynical sitcom. "The four characters in Seinfeld often go against the grain… For Elaine to admit she loathed The English Patient seemed to fit her character – she is not a sweet, romantic type, so she's of course sceptical about a sweeping romance. Elaine isn't trying to be highbrow; she wants to see a film called Sack Lunch instead." Mitchell goes on to say, "I thought it was hilarious that this episode became synonymous with the film itself."
The end of romance?
And so, the backlash had begun, with expressions as passionate and dramatic as the film itself. Writer Sarah Miller wrote an article regretting her original review, entitled How The English Patient Almost Ruined My Life saying, "This was a movie about good looking mostly white people talking complete rubbish to each other, the end. But it was based on a LITERARY NOVEL with LONG SENTENCES using BIG WORDS. It had RESPECTED ACTORS. PEOPLE DIED in it. Also, WORLD WAR II WAS THERE. Everyone had agreed to care about this thing, to call it good… But it was just a piece of sh*t sprinkled with glitter that everyone, including me, agreed to call gold."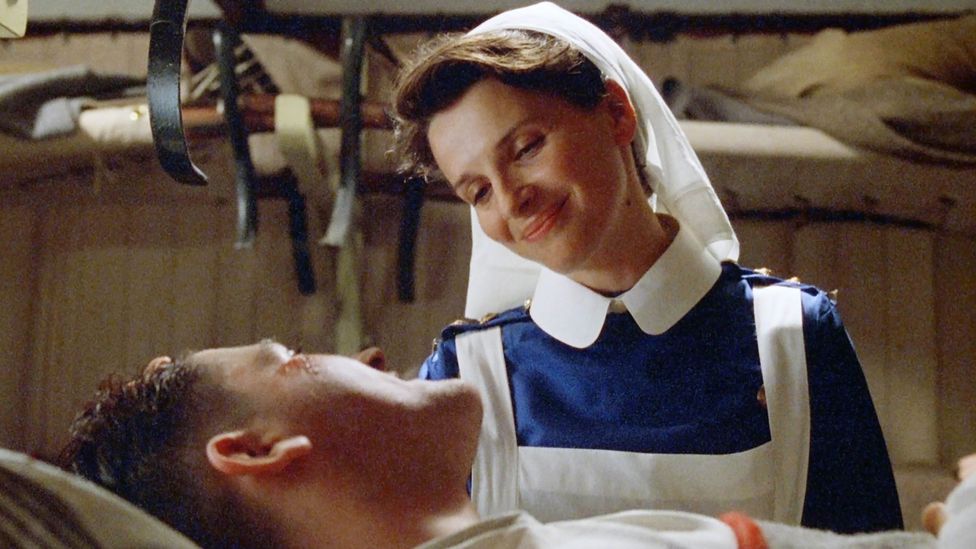 In the film, Juliette Binoche plays a nurse tending the badly scarred hero (Ralph Fiennes) (Credit: Alamy)
Helen O'Hara, the author of Women vs Hollywood: The Fall and Rise of Women in Film, loved The English Patient at an early screening, but thinks it suffered from undue hype for those who saw it later. "I feel like this was near the peak of the Miramax Oscar machine times, the era when the Weinsteins seemed to dominate the awards to an absurd degree. So, I remember, when I brought my friends to see the film after all that hype, there was this sense that, 'It's good, but it's not that good". I think a lot of its strength was in its delicacy and understatement, and when you go in expecting capital-G Greatness, that's not really the kind of film it is."
A similar backlash happened a year later, after the release of another initially acclaimed romantic epic: Titanic. There was a growing sense that the genre was too revered, and few great films came along to disprove that. Minghella's own Cold Mountain in 2003 was politely received, but not a sensation; and even the most positive reviews for Atonement in 2007 were more tempered. Luhrmann's attempt to revive the genre in 2008 with Australia had very mixed results.
It is at once romantic and restrained, epic and intimate, so that it never feels overblown or bombastic
O'Hara points to a decline in the romance genre as a whole. "I think romance, as well as rom-coms, have suffered in recent years for a couple of reasons. First, the hollowing out of the mid-budget, adult-focused drama has hit it hard, because we don't tend to get many of those anymore – especially now with the epic wartime backdrop that this had." She also highlights our more self-aware, politically correct culture. "There's a wariness of old romantic tropes, some of which are now considered problematic or sexist (what used to be thought of as romantic pursuit is now often described as stalking)." The drive for more complex films about women may even have edged the genre out, she says. And then, of course, there has been a proliferation of superhero films and franchises, a much safer bet for risk-averse studios looking to fill the multiplexes.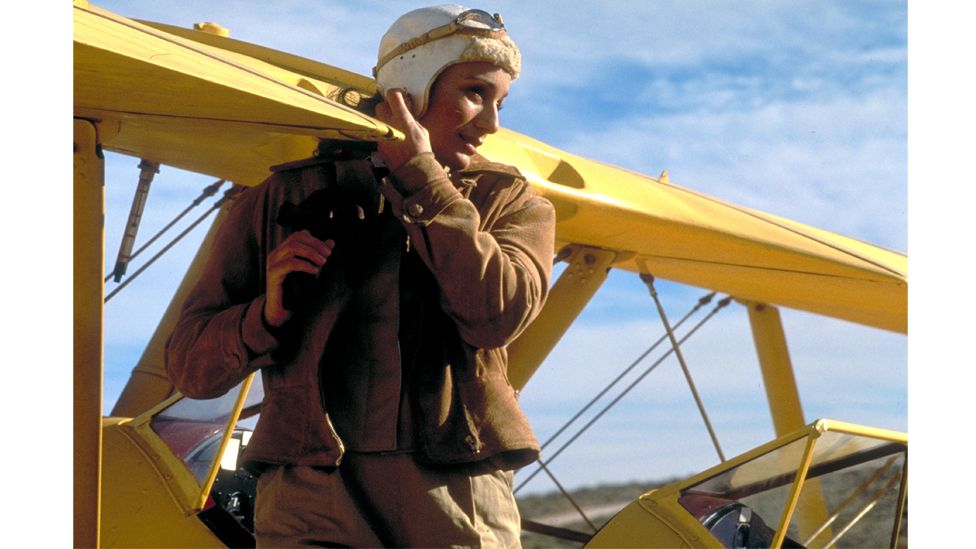 The flashbacks to the Sahara Desert during World War Two are visually and thematically dramatic (Credit: Alamy)
So, was The English Patient one of the last great romantic epics? Geoff Andrew thinks so. "There may have been similarly lush and epic romances made since Minghella's film, but its sheer intelligence (especially as a lucid adaptation of a quite 'difficult' book), its beautifully nuanced performances, and its avoidance of sentimentality mean that it stands high in that particular genre. It is at once romantic and restrained, epic and intimate, so that it never feels overblown or bombastic. That, I think, is part of the secret of its success." As Helen O'Hara puts it: "I think it's now underrated. The dizziness and tragedy and horror of the Fiennes-Scott Thomas story still has the power to shock as well as to sweep you away, and there's a slight sweetness to the Binoche-Andrews romance that somewhat lessens that blow, without sugar-coating it entirely."
Perhaps, as the film celebrates its 25th anniversary, the dust is starting to settle. And now the novel is being adapted into a BBC TV series, we may find a renewed interest in the film. Says O'Hara: "Ultimately, maybe we're all just going through a slightly more cynical phase, and are wary of stories of overwhelming love. If that's the case, I hope we get past it."
Anna Smith hosts the Girls On Film podcast.
Love film and TV? Join BBC Culture Film and TV Club on Facebook, a community for cinephiles all over the world.
If you would like to comment on this story or anything else you have seen on BBC Culture, head over to our Facebook page or message us on Twitter.
And if you liked this story, sign up for the weekly bbc.com features newsletter, called The Essential List. A handpicked selection of stories from BBC Future, Culture, Worklife and Travel, delivered to your inbox every Friday.