BBC News Africa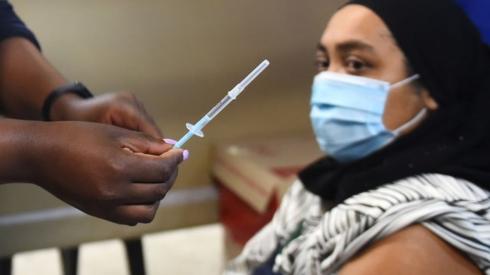 Top Stories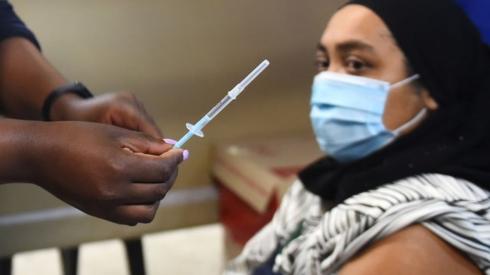 Featured Contents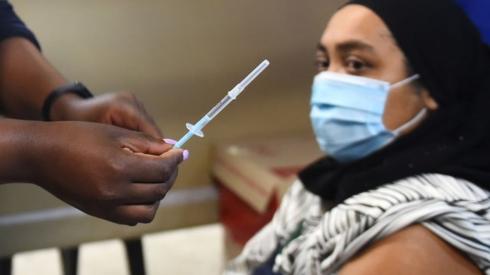 Latest Updates
At least 26m people are struggling for food across northern Kenya, Somalia and southern Ethiopia.

Botswana shows AIDS-free generation possible - WHO

Will Ross

Africa editor, BBC World Service

Image caption: Anti retroviral treatment has brought down transmission rates, WHO says

The United Nations says Botswana has taken a significant step towards eliminating mother to child transmission of HIV.

The World Health Organization (WHO) and UNAIDS described the progress as a huge accomplishment for a country that has one of the most severe HIV epidemics in the world.

In 1999 around 40% of children whose mothers were HIV positive were born with the virus. Last year that figure had dropped to below 2%.

The WHO said thanks to visionary political leadership, the southern African country had demonstrated that an AIDS-free generation was possible.

It said improved ante natal care and the provision of anti retroviral treatment to pregnant mothers had played a key role.

No unified army, no election - South Sudan VP

Image caption: A civil war broke out in South Sudan in 2013

South Sudan's Vice-President Riek Machar has warned against holding elections before a unified army is formed.

Last month, President Salva Kiir announced that elections would take place at the end of the transitional period in 2023.

But addressing members of his party in the capital Juba, Mr Machar said: "If you do not have unified forces, where will you get security for the elections?"

President Kiir and Mr Machar formed a unity government in February last year to end conflict between their rival forces and agreed to form a unified army of 83,000 troops.

Mr Machar listed three other conditions that he wanted fulfilled before elections could be held:

The return of millions of refugees from neighbouring countries
A nationwide census and
A permanent constitution because "we want free, fair and credible elections".

Civil war broke out in 2013 when Mr Kiir and Mr Machar fell out, leading to a conflict that has displaced some 4 million people.

South Sudan achieved its independence in 2011.

'Strange' vessel seized in Mozambique

Jose Tembe

BBC News, Maputo

Mozambique's authorities have seized what has been described as a "strange" foreign-flagged fishing vessel in the northern coastal district of Pemba, where a multi-billion dollar natural gas extraction platform is to be set up.

Investigations were taking place into whether the crew were fishermen or whether they had other motives. The vessel was flying the flag of Seychelles.

Militant Islamists have carried out a series of attacks in northern Mozambique - including an attack in the town of Palma in March. Thousands of residents then fled by boat to Pemba.

Following the seizure of the vessel, the region's Governor, Valige Tauabo, urged people to be more vigilant to prevent militant attacks, piracy and illegal fishing.

Image caption: Fishing is a major source of income for locals in northern Mozambique

Court orders 'maximum comfort' for Nigeria separatist

Chris Ewokor

BBC News, Abuja

Image caption: Nnamdi Kanu is campaigning for the breakaway state of Biafra

A Federal High Court in Nigeria's capital, Abuja, has ordered the security police to ensure that separatist leader Nnamdi Kanu gets "maximum comfort" while in their custody on treason and other charges.

The order followed a complaint by his lawyers, during a pre-trial hearing today, that their client was not allowed to change clothes or even practise his religion.

The emergency hearing followed arguments by his lawyers that the earlier adjournment of the case was against the his right to a speedy trial. Mr Kanu was not brought to court.

He heads the Indigenous People of Biafra (Ipob) group which has been agitating for the secession of south-eastern Nigeria.

The trial has been adjourned to 18 January next year.

Recently, some leaders from south-eastern Nigeria approached President Muhammadu Buhari to request that Mr Kanu be freed.

In response, the president said it was a difficult request but he would give it some consideration.

The last time he was freed, Mr Kanu jumped bail after accusing the Nigerian army of attempting to kill him.

He was re-arrested in June after being repatriated from an undisclosed country.

His lawyers and family members alleged he was detained and mistreated in Kenya before being taken to Nigeria, though Kenya has denied involvement.

Read more:

UN rights chief calls for probe in Burkina Faso

The UN high commissioner for human rights Michelle Bachelet has called for an investigations into human rights violations in Burkina Faso.

Ms Bachelet who is visiting the Sahel region left Burkina Faso for Niger on Wednesday.

During her Burkina Faso visit she met President Roch Marc Christian Kabore who she asked to ensure those violating human rights are brought to justice.

She opened a UN rights office in the capital Ouagadougou to monitor the situation.

The country is facing insecurity due to the activities of armed groups.

Security forces have in the past been accused of human rights violations while fighting militants in the country.

UN welcomes operation against ADF rebels in Congo

Samba Cyuzuzo

BBC Great Lakes

The UN mission in the Democratic Republic of Congo has said it welcomes regional cooperation to tackle cross-border threats.

Its comments came after the DR Congo and Ugandan armies launched a joint operation to "hunt" for fighters from the Allied Democratic Forces (ADF) after it was accused of carrying out suicide bombings in Uganda's capital, Kampala, last month.

The two armies are carrying out a ground and air operation against the rebels.

A UN spokesman in DR Congo, Mathias Gillman, told a press conference in Kinshasa on Wednesday that the move was "a legitimate choice and sovereign decision by Congolese authorities".

"We encourage regional countries to work together to solve a cross-border threat. Congo took that decision to fight the ADF, and we respect it," Mr Gillman added.

The UN has had a huge presence of troops in eastern DR Congo for the past two decades.

But earlier this year, demonstrations shook the towns of Goma and Beni as people called for an end to the UN operation, saying it had proved "ineffective" in efforts to achieve stability.

The UN Security Council is scheduled to decide on 6 December whether to extend the mandate of the mission.

Huge damage in Ethiopia's Amhara region - survey

A survey conducted by Ethiopia's Amhara regional government has revealed that the Tigray People's Liberation Front (TPLF) carried out massive destruction and looting in five zones of the region, officials say.

The regional planning and development bureau, which co-ordinated the survey, said it had occurred in areas the rebels still held and in areas retaken from them.

The TPLF has not yet commented, but has previously denied similar allegations.

The head of the bureau, Animut Belete, said the total cost of the destruction was estimated to be 280bn Ethiopian birr ($5.8bn, $4.4bn), but the amount was likely to rise as more reports came in.

The survey covered 45 districts in five zones. It did not include the big city of Dessie or the industry hub of Kombolcha.

He said the destruction was severe within the agriculture sector.

"Three agricultural research institutes, vehicles, tractors and crops and irrigation infrastructure have been severely looted and damaged; livestock killed, looted and eaten," Mr Animut told BBC Amharic.

Hospitals, schools, churches, mosques, businesses, roads and tourist sites had also been damaged, he said.

"Students, workers and community members who have been trained in the enterprises have lost their jobs," he added.

Copyright: Amhara regional government

Image caption: The scene of an office apparently left in chaos by the TPLF

In the past few day, Ethiopia's federal government said it had retaken key towns and cities from the TPLF in Amhara and the neighbouring region of Afar. This included Lalibela, a Unesco world heritage site famous for its rock-hewn churches.

The TPLF said it made a "strategic withdrawal".

The federal government previously said that more than 2,000 schools and about 1,500 hospitals and health centres had been damaged and looted by the rebels in Amhara and Afar.

The TPLF launched an offensive in the two regions in an attempt to reach the capital, Addis Ababa, and the border with Djibouti.

It accused the Ethiopian military and allies forces of committing widespread atrocities in its stronghold of Tigray - allegations which they denied.

Omicron variant now dominant in South Africa

Nomsa Maseko

BBC Southern Africa correspondent

The Omicron variant has now become dominant in South Africa and is driving the increase in new infections.

The National Institute for Communicable Diseases has said more than 70% of all the virus genomes it has sequenced last month had been of the new variant.

South Africa recorded just over 8,500 new Covid-19 infections in the last 24 hours. There's been a sustained increase in new Covid-19 infections in many parts of the country.

The increase has been reported in seven of the country's nine provinces, according to the health department.

New infections are expected to increase in what is now the beginning of the fourth wave in South Africa.

The health department has said there has also been a slight increase in hospital admissions.

The National Institute for Communicable Diseases has said most of those hospitalised have not been vaccinated against coronavirus.

The WHO has said the new variant has been detected in at least 24 countries around the world.

Read more:

By Rachel Schraer & Jake Horton

BBC Reality Check

The app helping curb taxi kidnappings in DR Congo

Two women entrepreneurs in the Democratic Republic of Congo have founded a mobile app that helps keep taxi users safe.

Ursula Ndombele and Magalie Bueyasadila founded Hoja app that helps people get information about their driver.

The users scan the a QR code poster on the taxi to get all information about their ride.

A third of Kinshasa drivers have signed up and they say its good for business as clients trust them more.

Kidnappings in taxis are common in Kinshasa.

Police say there up to five incidents every week but the last month has seen a decline to only five incidents the whole month.

The Hoja app founders hope to expand presence to other Africa cities.

Here is the BBC's Victoria Rubadiri with the whole story:

Nigerian state officials abducted by militants

BBC Monitoring

The world through its media

At least five officials working for Nigeria's Borno state ministry of works were on Wednesday abducted by suspected militants linked to the Islamic State West African Province (Iswap).

Borno state's commissioner for works, Yerima Saleh, confirmed the incident and said three vehicles, including a Toyota Hilux and two tippers, were also seized by the militants.

Mr Saleh added that the victims were en route to inspect a road project near Chibok town.

Damboa and Chibok towns are close to Sambisa forest, which is the main hideout for militants in the region.

Borno is among three north-eastern Nigeria states that have endured a protracted jihadist insurgency that has killed hundreds of thousands and displaced millions of people.

Rwanda activists push for Koffi Olomidé concert ban

Image caption: Koffi Olomidé is set to perform in Kigali on Saturday

A group of Rwandan activists have demanded the cancellation of Congolese musician Koffi Olomidé's concert scheduled for Saturday in the capital, Kigali.

They are citing the musician's 2019 conviction by a court in France for statutory rape of one of his former dancers when she was 15.

In a statement, the activists said allowing the Congolese star to perform at the concert "violates commitments Rwanda has made to achieve gender equality and ending violence against women and girls".

The group is composed of 29 organisations involved in campaigns against gender violence in Rwanda.

The concert organisers said they were "not in a position to pronounce ourselves on the moral and criminal allegations" and promised "an entertaining event".

Olomidé is a huge star of rumba and soukous which are popular across much of Africa.

He received the AFRIMA legend award during the All Africa Music Awards in Lagos last month.

He has been in trouble with the law several times before, including assaulting one of his dancers in Kenya in 2016 and allegedly assaulting a photographer in Zambia in 2018.

The Hoja app was launched by two female entrepreneurs from the Democratic Republic of Congo.

South Sudan to end child marriages by 2030

Nichola Mandil

BBC News, Juba

South Sudan's government has promised to end child marriages by 2030 in line with the African Union's campaign to achieve this goal on the continent by then.

Paramount chiefs from 10 regional states and the three administrative areas are meeting in the capital, Juba, for the second national conference on ending child marriages.

Among the proposals suggested at the conference include one from the Swedish ambassador Joachim Waern for a law criminalising child marriages.

South Sudan is one of 40 countries in the world with the highest rates of child marriages. A survey conducted in 2010 found that about 7% of girls marry before the age of 15, and 40% before the age of 18.

South Sudan's gender ministry says only 6.2% of girls in South Sudan complete primary school, with one out of five dropping out of secondary school due to pregnancies.

Those most affected are between the ages of 15 of 19 years.

Cameroon opposition leader detained at a hotel

Image caption: Maurice Kamto has in the past had run-ins with the police

Cameroonian opposition leader Maurice Kamto was on Wednesday detained at a hotel in the country's largest city, Douala, where he was scheduled to launch his latest book.

The leader of the Movement for the Renaissance of Cameroon (MRC) missed his book signing at Hotel Vallée des Princes, eliciting concern from his supporters.

His special adviser, Albert Dzongang, told local media that he had spoken to him on phone and he was fine.

Mr Kamto's movement was restricted by the police under instructions from what his adviser termed as a "mysterious order giver".

The opposition leader has in the past been detained an arrested by the authorities.

In some of the instances he was charged in court for various offences that government critics said were unfair targeting of opposition figures.

Chinese nationals warned to leave eastern DR Congo

BBC Monitoring

The world through its media

The Chinese embassy has urged its citizens to evacuate three provinces in the east of the Democratic Republic of Congo as soon as possible.

The notice follows several cases of armed robbery and kidnappings of Chinese nationals working in mines in recent days.

The three provinces are North Kivu, Ituri and South Kivu.

Chinese nationals in areas at risk have been asked to report to the embassy by 10 December.